The patent-pending Tube Tag gives you the durability and readability of an etched stainless steel sling tag, and combines it with the most durable attachment method ever devised for a sling tag. The Tube Tag doesn't rely on any cables or clips to keep your sling in compliance. No more down time in the field due to tags coming off the sling! 
The Tube Tag is integrated into the assembly of the sling and does not rely on any cables, clips, etc., to keep your tag on and sling in compliance.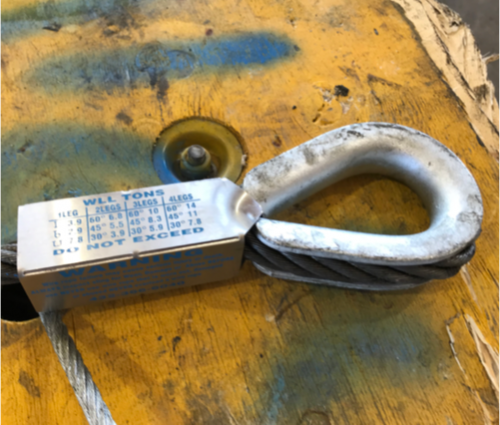 How Is The Tube Tag Different
from Traditional Tags?
Made to Your Specifications
The Tube Tag can be completely customized so you aren't restricted to stock tube sizes or "standard" lengths. This means we can make The Tube Tag fit as tightly or as loosely as you want, and go either over the sleeve or over the rope. We can put only the information you need, or add information that you haven't been able to put on your traditional tags.
Custom Printing on All Four Sides
You now have (4) sides for information about your sling instead of just (2).  Stick with traditional information or add customer logos, warning information, inspection information, additional contact/branding information, etc.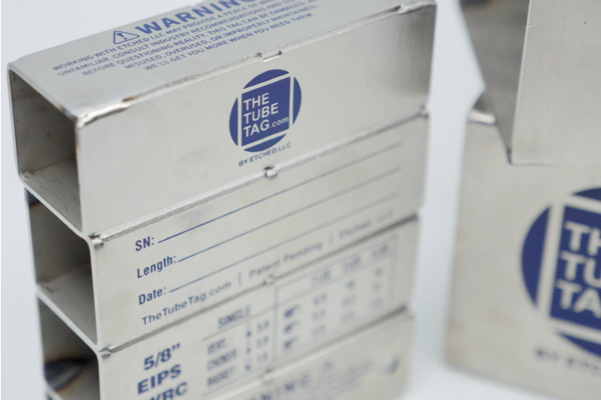 Industries That Use The Tube Tag
The Tube Tag was designed to replace tradition sling tags in any application where traditional tags tend to fall off during normal use. Specific industries include:
Oil and Gas

Construction

Manufacturing

Marine
Our team has been servicing the wire rope and rigging industries for over 20 years and are proud members of AWRF. We pride ourselves on bringing innovative solutions to the market, and the patent-pending Tube Tag is one example of that.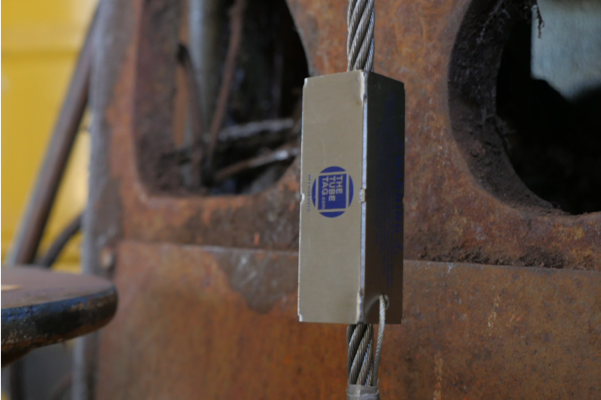 Where to Get The Tube Tag
If you are a rigging shop, contact us to get The Tube Tag for your customers.
If you are an end user, contact us and we will help you find your nearest rigging shop that can help you with The Tube Tag.
Have questions about The Tube Tag?
Justin Shelton 
ETCHED | The Nameplate Company